Purpose Compass
Tell Your Story. Own Your Brand. Live Your Purpose.
Are you on the job hunt and want to separate yourself from the competition?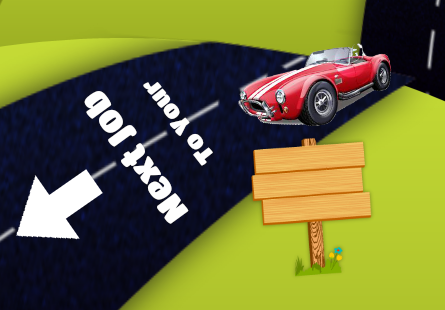 Want to learn how Twitter Networking can help you do just that?
Before I drive into the details, let me share a little non-secret… "Who you know" IS more important than "What you know." It might not be right, but that's the way the business world has worked for years.
… And nothing has changed.
As I see it, you can either be the person who hates the system or the one who takes advantage of it.
It's not that much different than a road trip… There are certain rules to the system that we have to follow regardless of how we feel about them. Sure, you COULD rebel by speeding, driving over sidewalks, riding through parks, or heading down the wrong side of the road, to arrive at your destination.
… But wouldn't it be far more effective to take advantage of the system, so as not to end up on the 6 o'clock news or in jail?
Right, so how exactly will Twitter Networking help me take advantage of the system?
I'm glad you asked.
There are millions of people who are on the Twitter road. Many of them…
Work for your intended company…
Are experts in your intended field …
Have influence with your gatekeepers…
Are sharing the EXACT information that you need to know…
You've met these people before. They have been mentors who helped you make the right choices. They have been people who introduced you to the right person. They have been your biggest advocates.
Twitter Networking = Power Networking + Scalability | 5 Tips to Drive Your Job Hunt [INFOGRAPHIC] ow.ly/diAGk

— Schuyler Kaye (@T4Execs) August 28, 2012
If you're ready to make more of these people a part of YOUR network, then start your Twitter engines and follow these 5 steps. Use Twitter Networking to Drive Your Job Hunt.
How do you make your online brand inspiring to your customers so they say yes to your offers?
It would be such a relief if you didn't have to explain why you were different… why what you offer is truly unique… and why your customer should say yes to you.
Find out how sharing your story in the right way will attract more customers and build the trust that has them responding to your offers. All you have to do is sign up for this No-Cost Learning Series called Finding Your Compass.
"The Power of Stories" Serve Your Business & Enhance Your Marketing with This Free Workbook & eLetter

Client Testimonials
~ Nicole Bernardo, Coach and Speaker at nicolebernardo.com

"Schuyler helped me so much with clarifying my target market. After our deep dive together, I realized that I was putting all my eggs in the wrong basket — I changed my niche after our work together, and it has made all the difference financially. Schuyler helped me get unstuck in so many ways, and he never rushed me — he always seemed to hear what I wasn't saying — and that allowed me to grow and expand rapidly as a entrepreneur and as a person. I highly recommend working with him."
"The Power of Stories"

Serve Your Business & Enhance Your Marketing with This Free Workbook & eLetter