Purpose Compass
Tell Your Story. Own Your Brand. Live Your Purpose.
Browsing all articles in Purpose Compass
Just listening to Ben talk about all the different suggestions he received had my shoulders tightening up in sympathy as the weight of his decisions descended upon our conversation.
It can be one of the most debilitating parts of running a business, not knowing when to say yes and when to say no. Every successful person you talk to has some suggestion on the right path to take.
Only, there are too many options, and the truth is half the time they're at odds with each other.
How do you make the right choice for your business?
Making the right decision for you business doesn't have to be complicated
See for yourself, Ben starts this video clip out "paralyzed" when facing this very situation, and at the end you'll hear how relaxed he is now that he knows exactly what to do next.
Want to see how he got there?
We actually videotaped the entire twenty-minute session. You can be the fly on the monitor and watch as we identify:
Ben's challenges (3:52)
The real cause of his penalization (7:27)
The exercise that led him to the right conclusions for his business (9:37)
The takeaways (14:43)
You can also download the MP3 and experience the entire process whenever it's convenient for you.
The core of what you need to know
One: Things became clearer for Ben once he identified the real "why" behind his client outreach efforts. Knowing that "why" will act as a compass when you're navigating the decisions for you business.
Example: Ben's mission is to help men build confidence and essentially have fun on the dance floor. Remembering this allowed Ben to focus only on marketing activities that would be the most fun create. Live what you preach, Brilliant!
Two: Everyone has a natural way of attracting customers, and it isn't the same for everybody. One person's treasure map can easily become your trash.
Knowing your Wealth Dynamics profile and what type of entrepreneur you are (there are 8 different types) is key to identifying the "how" of your online marketing so that it is both effective and doesn't feel like hard work.
Example: Ben identified that he wanted to do a video, but still wasn't sure if it should have just him or another man having fun dancing. If we knew his profile at the time of the meeting, we could have easily identified which would work better and be more natural to pull off.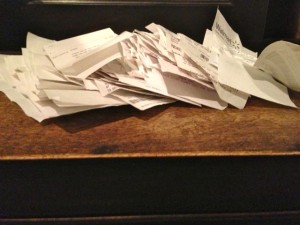 There I was, once again staring at a pile of receipts, wondering how it managed to grow so big without any effort on my part. If only that same philosophy worked on my plants!
For the past week I've been telling myself, "I just don't have time to deal with this, what's one more day and a few more receipts going to do, right?" And so I find something more important that justifies leaving it for yet another day.
The monster in your closet
The little boy lay trembling in the middle of his king-size waterbed. His gaze was fixated on the closet door he swore just moved. Convinced there was a monster, his first reaction was to hide under the covers and go to sleep as fast as he could.
For sure the monster would be gone by morning.
But the boy couldn't sleep. Every few minutes he would peek to see if the monster had come out to get him. This continues until he eventually packs in his 8-year-old pride and calls for his dad to save him.
Invite your monster to come out and play
Dad opens the closet door and instead of a monster, the boy's collection of toys piles out into the room. Having seen that his closet was monster free, the boy fell fast asleep moments later.
Next morning he woke up excited to play with the toys he hadn't seen in ages. Being a boy of great imagination, he even invited his imaginary monster to play with him.
The monster never haunted his sleep again.
Making friends with your finances
Money can be touchy subject. Even the mention of it can bring hateful words to mind, tears to eyes, or tails between legs. (You have a tail, right?) But seriously, looking over your finances can be frightening.
Not in the "boo" kind of way, but in the way where your chest gets heavy, your stomach tightens, and you can almost feel your whole self shrink.
Maybe, like me, you have a box where you place all your receipts and financial statements, so you don't have to deal with them. Or perhaps you send them to someone else to take care of.
And yet the pressures attached to making "enough" income can still suck the creativity and life out of your work.
It could be time to open those closet doors, call for your mommy if you must, and invite your finances out to play!
Step 1: The invitation. Shift your perspective by changing your environment. Go to a café, a park, or even your roof.
Example: I picked up my box of receipts, credit card bills, and financial statements and took them to a café.  I thought, what better way to get to know my finances than to take them on a date?
Okay… it wasn't my best date, but it was a lot less miserable then sitting cooped up in my office!
Step 2: Make it fun. Can you think of ways to make your date with your finances more fun? You could use bright colors or markers. If you're talented, you could even try to do them upside down from the monkey bars at your park.
Example: I separated my income and my expenses and had them battle it out in an imaginary game of strategy. I looked for creative ways to save money, I cut ties with expenses I didn't need, I even prayed that my income would pull a David and Goliath, taking down my biggest expense.
I was able to find ways to cut my expenses that I hadn't seen before. I got a new idea about how I could better leverage my work to create more income for my business. And the best part is – I actually had a good time.
Step 3: Celebrate. Hey you just had more fun with your finances then you ever have before, do a little dance, give someone a high five, or sing like you own a Karaoke machine.
Example: I decided to take a break and go a walk with my beautiful wife to enjoy a beautiful day filled with sunrays and new possibilities.
But what happens when you find some disappointing news?
Maybe your finances don't look so good. You find out you're spending more money than what's coming in, and the credit card debt is stacking up. Ignorance was bliss right?
Not really. Like the boy in the story, he wasn't able to sleep until he was sure there wasn't a monster in the closet. From the sounds of it, he still had a huge mess he needed to clean up, but he could sleep better once he put his imagination to rest.
If you're going to work on having a relationship with money, you have to remember that not all friendships start out perfect, but once you open the lines of communication you at least know what's real and what you need to work on.
In my experience, as my relationship with doing my expenses and managing my finances improves, it becomes easier to attract the clients I need.
When your finances are keeping you up at night, when you're can't be bothered to even look at them, take a chance and invite them out for a date. Then notice how much more energy you have to create and make more money with your business.
When you're done with that, share how you lightened up your date with your finances in the comments below.
Away like dandelions in the wind that is… #YouHaveADirtyMindHuh? #OwnIt!
Standing at the base of a Great Sequoia tree is a humbling experience. They are frickin' huge. (Insert a "That's what she said" joke here.)
Seriously though, some are literally large enough that you can drive your car through a hole cut into the trunk. It's easy to wonder how a tree like that can grow so tall. Think of the root system needed to nourish it for hundreds of years.
Growing your list is a lot like growing a tree
How often do you need to write or record and then send your message? When you do, how much time do you need to spend promoting it? What else should you be doing to grow your list?
Are there times when you're a list-building rock star, and others when you disappear like Houdini?
If that sounds about right, you probably feel that growing your list is a bit like taking two steps forward and one back.
Does your list sprout like a tree only to be blown away in your absence?
At the beginning of the year, I was presented with a number of challenges:
A family member was diagnosed with cancer, craziness with our move left us homeless for a while, and more. I took a play from Houdini's book and vanished from everywhere except working with my current clients.
That's part of the reason I started my business, so that I could own my schedule and set my priorities. My family was my number one priority, so I cleared my schedule.
When I came back to my list, some people shared concerns about my absence and joy that I was back. That was great! On the other hand, a number of people who had been subscribers for a long time unsubscribed, while others forgot all together that they had subscribed.
I'll be frank – It's hard to grow a list when you piss away all your hard work by vanishing. It just is. And if I'm completely honest with you, this isn't the first time I've done this. It's time for a change!

To grow the roots necessary to sustain a large list, you have to commit to consistency. Click to Tweet
What does this commitment look like?
I'll tell you what it doesn't look like. It is NOT  a resolution to correct your disappearing ways. It's NOT a declaration of will power! These don't really work, do they?
A tree doesn't force its roots into the ground as hard as it can. It slowly and consistently applies pressure until the ground naturally gives way.
When you make a commitment of consistency to your list, decide on an effort that feels almost too easy. Like lounging on the beach sipping your beverage of choice… that kind of easy.
Even the simplest of commitments kept over time will build the kind of trust that leads to a steadily growing list. Not unlike a Grand Sequoia tree.
My commitment to you
I commit to create awesome content from my own real-life, business-building experiences, sharing lessons that directly help you to establish a successful business you love.
I commit to making that content fun, meaningful, and worth your time.
I commit to delivering that content on the first Wednesday of each month.
You might be thinking, "Once a month – that's not a lot!"

The power of committing to ease is that it leaves you space to expand when, where, and how you're inspired to. Click to Tweet Over time the rock star in you will naturally fill up the space. And when it does, it won't feel like work.
Join me! Ready to make your commitment to consistency?
It's time to take responsibility for your list by letting go of all the "should do's," and committing to show up consistently for your readers. Only then will your list have the roots it needs to grow into a Great Sequoia.
Make it real today. Share your commitment in the comments section below, or shoot it to me in an email. Include a link to your website with an invitation to join your list, and we'll grow our trees together. 
You've heard the story so many times, their message is clear. "If you want your business to succeed you better be willing to hustle." You get it. You aren't afraid of hard work. Yet the more your business grows – the heavier the challenges get.
You want to make an impact that is bigger than just you. You know you can't do it on your own. Yet despite how connected we all are in this digital world, the walls of making real connections can seem so much greater than if you could… well hangout.
My friend Mike Hrostoski has a story and some advice about how to make those connections that inspire, sustain, and empower you to make a contribution to the world that's bigger than you could on your own. Just so you know, it is because of taking these steps that we are friends today.
Actions for you to implement:
Step 1: Be succinct with your ask.
Step 2: Get out of your house/office.
Step 3: Share what makes you human.
Want more from Mike?
Two ways:
1. He's offering a free online event where he'll be revealing the exact mindsets, tools, and frameworks that he uses with his clients who pay him $500 a hour to support them in their relationships and businesses.
2. Attend his conference for men on April 25-27 where you can spend the weekend with some of the world's most sought after experts in relationships, sex, friendships, and life.
Bio: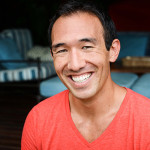 Mike Hrostoski, The Men's Coach, helps high performing men master their relationships with their women and their work. And he's on a mission to make the world a better place one man at a time.
After the sudden passing of his mother, Mike left a lucrative career in human resources and took a full year off to do things that filled him with joy. After spending 2012 doing hundreds of hours of pro-bono coaching and traveling 12,000 miles across the United States doing volunteer work on a summer volunteer road trip, he launched his coaching business and operates it from all over the world. He's been a digital nomad since February 2012 and has spent the past two years traveling and working across three continents, over a dozen countries and dozens of cities.
How do you make the connections that matter in your business?
Let us know in the comments below!
I mean it's not to say that your brand is boring, but wouldn't it be nice if people were talking about your brand with their friends and family… if you didn't have to do all the work to spread the word?
Sometimes, all a brand needs is a little pizzaz to give it wings.
It's my pleasure to introduce Kimberly Bordonaro and her Party Rock mentality. She has a fun, vibrant take on branding your business that will help you go from waiting for customers to your customer waiting in line to work with you.
Actions for you to implement:
Step 1: What kind of party are you throwing?
Step 2: Who's on your guest list?
Step 3: What's the mood or tone of your brand?
Step 4: What can you do to make your offers more interesting?
Step 5: What kind of swag or parting gifts will your brand have?
Want more from Kimberly?
Kimberly is launching a new website review service for consultants, coaches, and bloggers that need candid insights into why their websites are not converting traffic, and specific steps they can take to increase conversions, add personality, and improve their brand's online experience. Check it out by clicking on her banner below.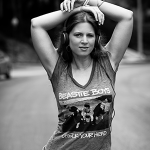 Bio:
Kimberly Bordonaro is the founder of Brandspiration, a brand consulting firm that helps entrepreneurs harmonize customers, credibility, and cash through distinctive positioning strategies. Known for delivering astute branding advice through lyrical metaphors, she blogs at http://www.kimberlybordonaro.com – a site that has been praised for its addictively fun content by many experts in the marketing industry.
There are some decisions you'll make for your business that can easily be changed… like going to energy saving light bulbs for example… you unscrew the old, screw in the new, and you're done.
Changing the name of your business on the other hand is a decision that can cause a great deal of stress and rework… your website, links, materials, products, and you'll even lose customers in the transition.
Having gone through this process before, I'm hoping my story and its tips can help you find a name for your business that represents what's in your heart and attracts the customers you want to serve.
Actions for you to implement:
Step 1: Get clear on the "why" of your business. Some of you have known this since you could walk, while for many, it can be an elusive question.
The example I gave to get you started was to ask yourself, "Are there underlying questions in your life that you strive to answer? Is your business yet another opportunity to answer those questions?
My Example: Wow, I remember conversation after conversation with my friends… usually late nights pondering what I'm meant to do. I have changed my mind so many times and spent so much time trying to be what other people wanted, but I want to find MY purpose. And YES, I created my business because I was tired of trying to fulfill my purpose during off hours.
Step 2: Think of a word that captures the essence of your "why."
My Example: This idea of fulfilling a purpose keeps coming up. I think the word "purpose" really captures my mission in business… and life!
Step 3: Brainstorm word combinations with your friends, family, and even strangers at a café.
My Example:
Purpose Star
Practice Purpose
Purpose Project
Purpose Pays
Purpose Compass
Pay Your Purpose
Trailing Purpose 
Purpose Up
You get the idea…
Step 4: Take a few minutes each day to look over your list. Eliminate the phrases that don't resonate over time… Which ones draw your heart in?
Want learn a process that will help you become clear on your "why"?
The key to becoming clear and confident in your "why" comes from understanding and appreciating the journey that has gotten you where you are today… your story.
Beginning next week I'll be offering a three-part learning series absolutely free specifically put together to help you discover your story and tell it in a way that will attract more customers.
Sign up for this No-Cost Learning Series called Finding Your Compass.
You just finished your blog post and now you're scouring the web looking for places to share it… LinkedIn groups, Facebook groups, Twitter, or other online forums. Fast as you can, you post it anywhere you think your customers will see it.
The next day, you pull up your Google analytics page to see how many people read your post. You're completely disappointed! Maybe you were expecting more click-throughs and comments, or had hoped for a lower bounce rate.
That's all about to change. Hear how my friend and colleague, Sue Kearney, is able to use gratitude and generosity to make the authentic connections that lead to more interaction and engagement from your target audience.
Actions for you to implement:
Step 1: Find a place (group, forum, page…) where you'd like to share your blog post.
Step 2: Find 3 opportunities to support someone in that place.
Step 3: Share your post and enjoy more authentic connections.
Want more from Sue?
If you're looking for support for your social media marketing strategy and implementation, would like to know that you're following and interacting with the right people for your business, or just craving a way to integrate your passion and purpose in every social media conversation, then you can take advantage of Sue's free Unmask Your Brand discernment call.
Bio:
Sue Kearney is Chief Inspiration Officer at Magnolias West, a branding and web design practice. She coaches women in business who want to integrate their most sacred heart's mission and soul's purpose in every area of their business. Connect with Sue and join the conversation on her blog, subscribe to her newsletter full of business practices and tips, both spiritual and practical, and connect with her on Twitter, Facebook and Pinterest.
You've just finished putting your heart and soul into working with a client, and the results have been amazing. You might even say he or she was the poster client for your business.
You decide this situation would make the best testimonial for potential customers who are on the fence. Only the thought of asking your customer for it makes you uneasy.
You work up the courage, you ask, and you get something… but it's not all you had imagined. Let my colleague Jules Taggart tell you a story about how to ask so that you receive a testimonial that will knock your socks off… and more importantly move your fence-ridding customers over to your greener pastures.
Actions for you to implement:
Step 1: Decide which of your customers you'd like to write you a testimonial.
Step 2: Let your customer know you appreciate his or her work.
Step 3: Be specific about what you'd like your customer to say by recapping the amazing results your customer is experiencing while working with you.
Want more from Jules?
Jules is offering her Launch Blueprint for free. It's a step-by-step checklist to get you through your next product or service launch (and actually get some sleep during launch week). Check it out by visiting http://ampandpivot.com/launch/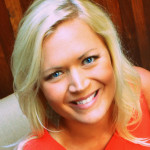 Bio:
Jules Taggart is an advocate for disruptive branding. As the founder of amp&pivot, she shows entrepreneurs how to say goodbye to boring marketing and tell a more meaningful story to their customers. When she's not working with clients, Jules can be found hanging out any place that cupcakes and dirty martinis are sold!
You've heard the advice before that you should be blogging if you want to grow your business? You've probably heard you should be doing it weekly at an absolute minimum…
Yet no matter how hard you try, you struggle to create that much content, that often.
My good friend Peter Sterlacci, who I'll add inspired Couch Confessionals with the story he's about to share in this video, is a ninja at creating online collaboration events. If you're looking to build your following without the pressure of creating a ton of content you'll want to pay attention to this.
Actions for you to implement:
Step 1: Choose your topic or theme.
Step 2: Decide how many people you want to have in your blogathon.
Step 3: Send the invitations.
Want more from Peter?
Peter has very graciously offered to advise anyone who wants help with the logistics of doing one of these blogathons. If you're interested, just write up the questions you have and shoot him an email at peter@petersterlacci.com.
Bio:
As Japan's first Reach-Certified Master Personal Branding Strategist, Peter Sterlacci is the pioneer of personal branding in Japan. His personal mission is to pioneer a 'cultural shift one personal brand at a time' by helping Japanese to stand-out in a global environment to be remarkable, not invisible!
Your tagline should literally be less than one sentence… I mean in many cases it's only a phrase. So, why is it so difficult to find the right one?
You've heard your whole life how important first impressions are, and your tagline is usually one of the first things your customers are going to see. Well… there's the pressure.
If you're looking for ideas on how to strengthen your first impression, you're going to enjoy Audrey Seymour's story about how weaving her purpose into her tagline got amazing results.
Actions for you to implement:
Step 1: Take some time to brainstorm, meditate on, or journal on the following questions.
Who do I care the most about serving?
Step 2: Try different ways of incorporating your answers into your tagline.
Want more from Audrey?
If you're hearing the call to life work that honors your highest purpose, but feel frustrated by doubts and confusion about what is uniquely yours to do and who you are meant to serve, then you're in luck.
Audrey and Tom Rausch will offer a 75-minute no-fee webinar, on September 10, discussing the topic of how you choose the right path among the all the worthy needs and possibilities that you see, one that will bring you fulfillment and a great living at the same time.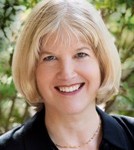 Bio:
Audrey Seymour MA MCC is Founder and Principal of the Clear Change Group (www.clearchangegroup.com), a coaching and consulting collective that works internationally to help mission-based businesses and leaders gain greater clarity, efficiency and impact in the world.

Client Testimonials
~ Lisa Patten, Owner at Dandelion Communications

"Schuyler listens to what is needed and draws from his experience and education in the social media arena to develop results that get the job done. Specifically, he is a quick learner, energetic, and hardworking. Schuyler is also very flexible and eager to take on new challenges. It is worth your while to share yours with him so you can get the results you need from your social media/online branding efforts."
"The Power of Stories"

Serve Your Business & Enhance Your Marketing with This Free Workbook & eLetter